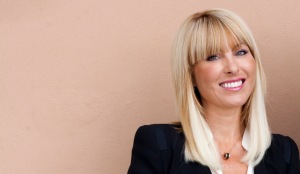 Or Surviving the summer with grace & ease Lara Style
 Want to know the secrets of how to be a supermum & still look like a glamazon?  
School holidays begin next week & many mum's & dads are looking forward to no more school routine for the year.  Of course this means six weeks of constant parenting time & very little left over 'me time'.  Many of us of course are still working right up to Christmas & juggling school concerts, parties, business & our gorgeous children.  So many commitments all at once, it's enough to make you feel quite shredded some weeks.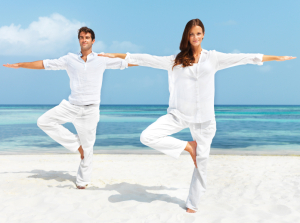 Why not try some of my self loving 12 secret survival tips for supermums to help get you through the summer looking like Elle Macpherson?  Use these as your 12 days of Xmas.  Whilst the kids are opening their advent calendars maybe you could try one of these tips instead.  Some of them are silly fun stuff & others you can grow into a daily practise.  I'd love to know how you go so drop me a line on Facebook sometime.
Love Lara
Love yourself first – Always.  The safety broadcast always tells us to put our own oxygen mask on first before helping others for a good reason.  Find something to do today (& every day) that is just for you – even if it
takes 5 minutes.
Use the J Bronzer once a week so you look as though you've just been to Bali without the sun damage. Tick.✔
Keratin treat your hair for the summer – Goodbye frizzy hair… Heeelllooo silky, gorgeous hair! – (Shh! We've got an AMAZING deal online now for the girls in the know)
Gift yourself A survive the summer 4 pack of blow dry's to get you through the school holidays. (30% off only online).
Stop for 30 seconds

every hour and count a blessing in your life.

Check out our Cordony Hair Pinterest Boards to pick a new look for the new year! Go on… A new do is as good as a holiday!
New Length – new colour?  Can't choose what you want?  Easy Hair Extensions. We've got ShowPony Hair Extensions in great colours & lengths
Always have a wrist full of Craybands – try the sparkly ones for a quick dinner out to the bright funky ones for everyday time.  They look just as hot on the mammas as the kids right now.
Choose a new lipstick colour to go with your new hair. My tip – go bright!  This may sound like a silly thing but honestly it can make such a difference to your day.
Stretch.  A flexible body shows a flexible mind. I can't live without at least 3 yoga sessions a week! It keeps me grounded and centred and is time for "me".
Have a bag of Moroccanoil products like the special Xmas pack at hand for jumping on that plane to Bali…. or running to the kids school Xmas concerts.
Smile.  Name one glamazon you know who doesn't have a gorgeous smile.
Tweet
---