Lets face it. We are all busy, and there are days when we simply don't have time to wash, dry, and style. None the less, we still need to show up for life looking effortlessly chick with our locks looking respectable. Two Words. DRY SHAMPOO!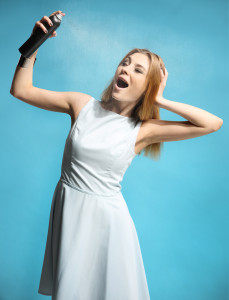 After a gym or hot yoga session
Running too short on time to do a whole wash and blow-dry before racing to work? There is no need to miss your training session. Simply air dry hair to remove excess sweat, then spray a liberal amount of dry shampoo into the roots throughout the whole head.Try out one of our favourites RPR My Fix Quick Dry Shampoo. Brush through and style using a straight iron or sweep into a stylish pigtail or bun.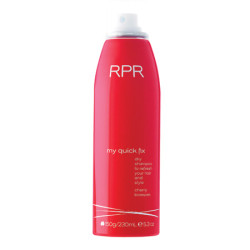 So you washed your hair yesterday, and it doesn't really need a wash, but it's not looking a fresh as you'd like. No problem! A little spray of dry shampoo sprayed into the roots of  your hair will extend yesterdays blow-dry for at least another day.
Heading out after work and need a little lift?
It's Friday night and you're heading out for drinks straight from the office…. Hair looking a little flat? Easy….a light spray of dry shampoo at the roots and parting area will give your hair added volume and look freshly washed. Just add lippy and you're ready to go! Try another one of our favourites, Tigi Bed Head Oh Bee Hive Matte Dry Shampoo.

Simplify  your holiday hair
When I'm on holidays, I hate to waste time fussing with my hair, as there's too much fun to be had exploring! Dry shampoo is my best friend, as I can get away with washing my hair every 3-4 days, by shampooing a little dry shampoo into the roots each morning, and running the straight irons over the fringe. Voila!
Need more volume in your fine hair?
Love that voluminous, Hollywood style blow-dry, but haven't quite got enough fullness even after hair is freshly washed and blow-dried? Easy solution. Simply spray a small amount of dry shampoo into root and fringe area straight after blowdrying, and lightly brush through. Move over Cate Blanchett!!
Love Lara x
Tweet
---