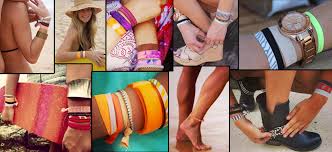 Ok…so are you one of those girls who always has a hair band wrapped around your wrist, just in case a "good hair day" turns into an "annoying hair day", and you just need a hair band? Well…what if your hair band, could also be worn on your wrist or ankle as a super cool accessory?
Need to tie your hair back and still look great?
Introducing the hottest new hair accessory on the market….
CRAYBANDS
They look just as good around your wrist or ankle as they do in your hair. Team them with your fave bracelets for a cool look and you'll always have a hair band at the ready!
   In salon now $7 for a set of 3

Tweet
---