Lara's Professional Secrets that put an end to bad hair days for good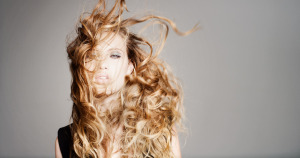 Sometimes you can't get into the salon because life is just so madly busy, or oops ….you forgot to make that appointment.
Here's Seven Secret life saving tips from the hair professionals to beat the bad hair day blues… banish those bad hair days forever!
Spray some dry shampoo into the roots and fringe area to give a freshly washed look, without even having to get wet!    My pick – RPR . I always keep one in my wash bag for after yoga- quick shower, dry shampoo spray, and I'm off to work in a flash!
Slick it back using Moroccanoil Luminous Hairspray into a tight, slick pony, or backcomb the roots and spray before securing it into a tousled messy pony. Take a small section of hair from the underneath of the pony, and wrap it around the hair band pinning it underneath to hide the band. Pop on some bright, fabo lipstick…. Voila!
If you wake up to hair that is a bit dry and needs a touch of shine, rub a few drops of Moroccanoil -Oil Treatment  or TIGI After Party into the mid lengths and ends to to add a bit of love.
Got a frizz ball nightmare on your hands? Try the TIGI Curls Rock or Moroccanoil Curl Control Cream into wet hair & dry it gently with a diffuser , or on a slow speed dryer – gently scrunching curls in the palm of your hand for gorgeous frizz free curls.
MoroccanOil Luminous Hairspray is the golden bomb for adding some movement, light hold, and subtle shine to all hairstyle- I can't live without this little gem!
Buy yourself some gorgeous Show PonyClip In Hair Extensions ,which you can easily apply at home! check them out…loads of beautiful colours available
Wake up with flat, lifeless hair in the mornings? Don't have a flat day- Just sprinkle a few shakes of Evo Haze Styling Powder into the roots, give it a little rub, and turn your flat hair into a fabulous Hollywood style just like that!
Yes of course there's an Eighth Secret.... hee hee… quick call the salon & book in for a blow dry!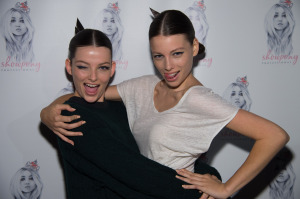 Rock on summer time!
Love Lara
Tweet
---