Warringah Mall
Our Flagship Salon is Cordony Hair at Westfield Warringah Mall on Sydney's Northern Beaches.  We've recently relocated with a  brand new salon located on the first floor next to T2 & David Jones.
For Northern Beaches and North Shore clients the ease of  choice between Warriewood Centro and Westfield Warringah Mall makes a visit to the salon a breeze.
The new salon at Westfield Warringah Mall is a bundle of style  & energy led by the fabulous Glenda  who makes sure you get the relaxing personal care you deserve.
Come in and feel the love.
The latest haircuts for men to make you  look & feel great from the office to the beaches is essential.  We deliver them fast with no fuss.
Women's cuts, colours and styles have to be on trend too of course.   We've got some extra tricks up our sleeves to make you feel like a star.
Walk ins are welcome at Cordony Hair but if you are attached to visiting a particular stylist or on a tight deadline please call  to make an appointment so we can make sure all your wishes come true.
Cordony Hair at Westfield Warringah Mall also has an enormous range of hair care products from the worlds leading professional brands at terrific prices to help your budget.  Drop in today to check them out.  We're so happy to help you find the right product for your special hair.
Salon Details
(02) 9905 7362
Level 1 Shop 342
Westfield Warringah Mall
Cnr Condamine St &
Pittwater Rd,
Brookvale NSW 2100
Opening Hours
Monday 9:00 am – 5:30 pm
Tuesday 9:00 am – 5:30 pm
Wednesday 9:00 am– 5:30 pm
Thursday 9:00 am – 9:00 pm
Friday 9:00 am – 5:30 pm
Saturday 9:00 am – 5:00 pm
Sunday 10:00 am – 4:00 pm
Parking Details
Warringah Mall has plenty of parking easily accessible from every approach.  The first 3 hours of parking are free.  For  further information about parking visit Westfield Warringah Mall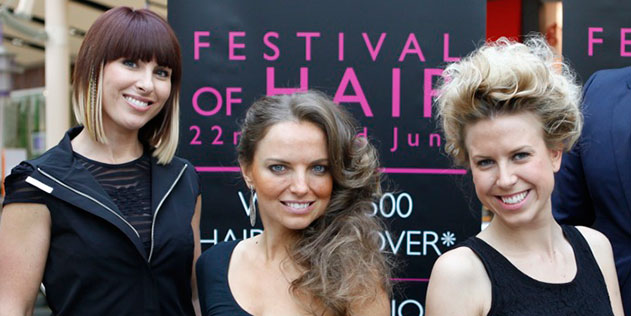 I made my first appointment with them and after a thorough consultation I was lead in right direction completely. First my stylist listened to my needs and evaluated my hair. She then consulted with me exactly what she was going to do. I was so happy with the job that I felt that I had not been treated so well from a stylist in a long while. Probably one of the best consultations I have ever had and the end result was amazing. Exactly what I wanted.
Susannah