Our Story
In 2013 we celebrated a milestone.  Established in 1928, Cordony Hair turned 85 years old & became the longest running hairdressing business in Australia.

Who knew you could look this good at 85?

We think our Great Uncle Louis Cordony was a bit of a legend. Born in Italy, he trained in Paris and came to Australia, the land of opportunity in the 1920's with four of his six brothers.

Louis opened the first Cordony Hair salon in Chatswood in 1928 with brothers John, Maurice & Eugene who began the romance of Cordony Hair with the latest training & styles from Europe.

In the early days the brothers lived upstairs above the salon in Chatswood and their apprentices lived in a dormitory at the rear.  It was a big happy family affair then, as it is today.

The Cordony brothers grew the business to 12 salons across Sydney. There would be few old families of this city who would not have been treated to a Cordony Hair salon experience at some stage of their lives.Today Cordony Hair is run by John Cordony's granddaughters, sisters Claudine and Lara who took the reigns from their father, the other legendary Louis Cordony.

Claudine and Lara always knew as children that they wanted to be a part of this great family tradition of Cordony Hair.  There was something so exciting about this life.  What's not to love about making people look and feel great about themselves every day?

We are still a big extended family of great hair stylists of all ages & backgrounds (just like our wonderful clients). Many of the hot young stylists who train with the now famous Cordony Academy fall in love with the culture & it is common to find most stay with us for many years with one now clocking up over 30 years!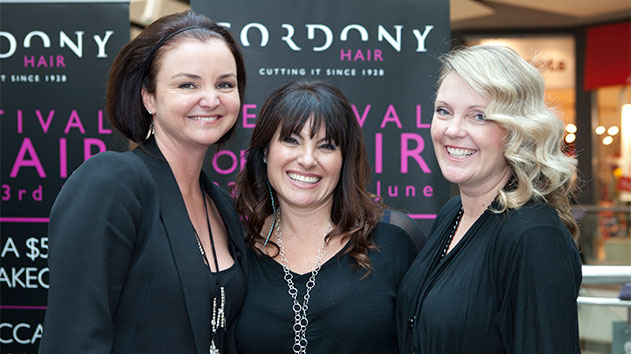 Teresa has been my hairdresser for 12 years.  I love her, she has become my friend, but most importantly she knows how to make me look good (as good as is possible). Quite simply I would be lost without her.
There are some lovely people who assist – Talin, Briana, Kristin and the ever-so-handsome Claude.  I cannot speak highly enough of Teresa and have friends who have just arrived in Australia.  She is the first person I tell them about!
Stacey